Product Detail
Specification
Application
Before & After
Video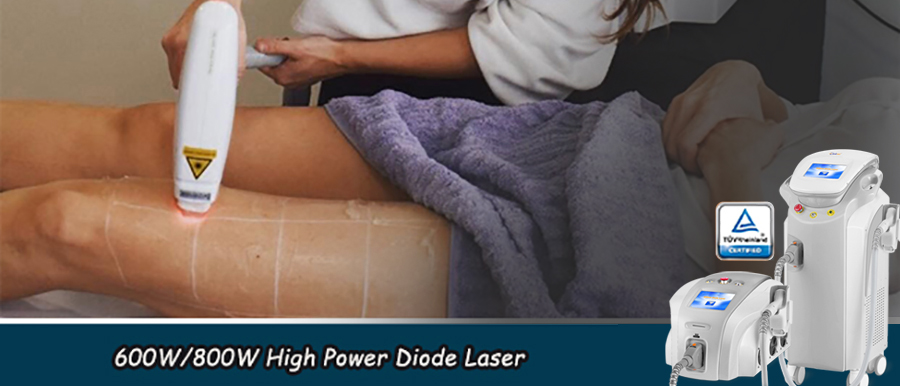 EUROPEAN 93/42/EEC MEDICAL STANDARD DIODE LASER, TUV Medical CE approved system. It combines three different wavelengths in same unit that all kinds of patients can be treated without limitation of photo type, hair type or time of year with the maximum effectiveness and security.
CONTACT COOLING SAPPHIRE TIP
The laser hand piece head is fitted with sapphire tip that increase safety of the patients and minimizes pain during treatment. Ensuring a constant temperature of -4℃ to 4℃ at the tip of hand piece, allowing it to work with high power and big spot size guaranteeing the safety of treatment.
DIFFERENT SPOT SIZE & POWER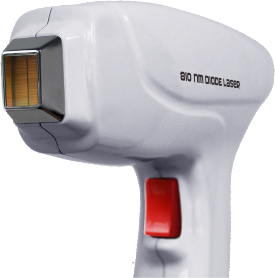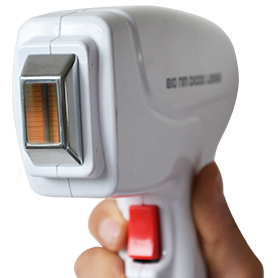 SMART PRE-SET TREATMENT PROTOCOLS
You can adjust the settings precisely in PROFESSIONAL MODE for the skin, color and hair type and the hair thickness, thereby offering clients maximum safety and effectiveness in their personalized treatment.
Using the intuitive touch screen, you can select the required mode and programmers. The device recognizes different hand piece types used and automatically adapts the configuration circle to it, giving pre-set recommended treatment protocols.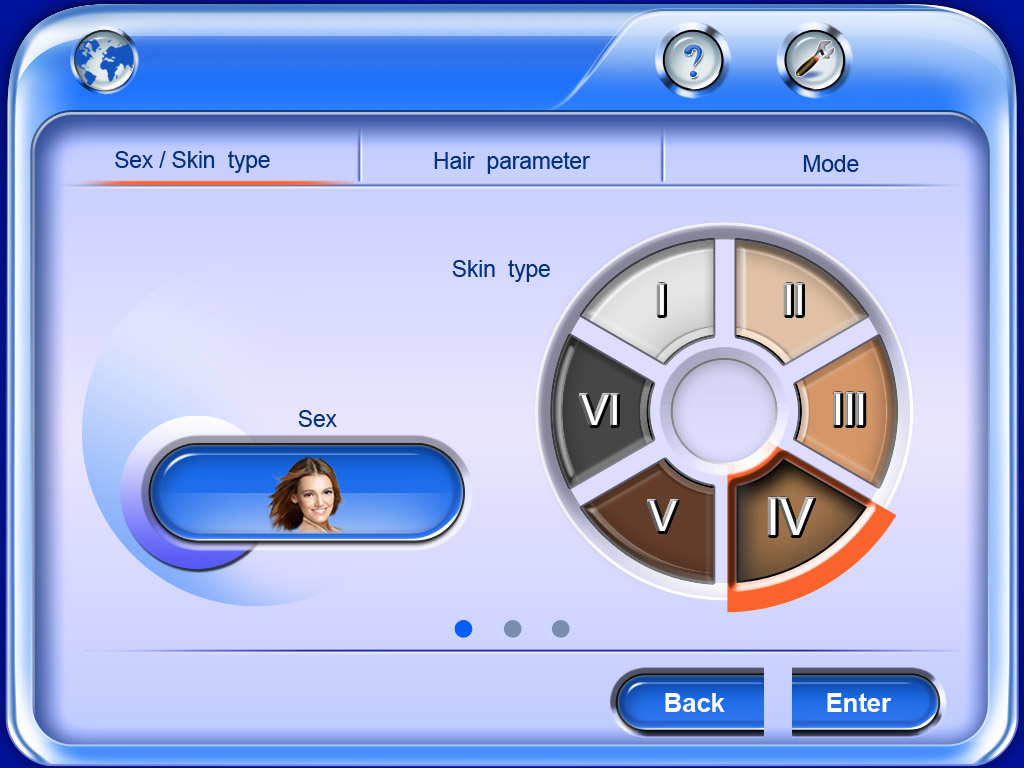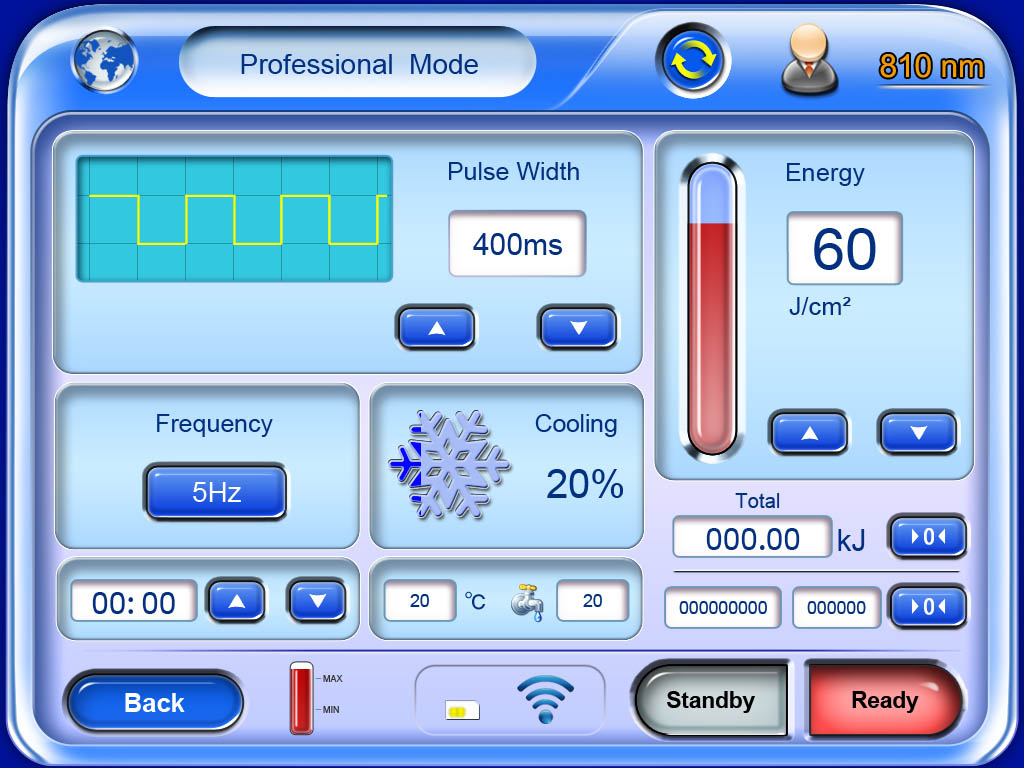 ---
Previous:
HIFU HS-511
Next:
Diode Laser HS-811
---
Laser output

600W

Spot size

12*16mm

Wavelength

810nm

Triplewave

Energy density

1-90J/cm2

1-90J/cm2

Laser output

800W

Spot size

12*20mm

Wavelength

810nm

Triplewave

Energy density Max.

1-125J/cm2

1-98J/cm2

Laser output

800W

Spot size

12*16mm

Wavelength

810nm

Triplewave

Energy density Max.

1-120J/cm2

1-90J/cm2

Repetition rate

1-10HZ

Pulse width

10-400ms

Sapphire contact cooling

-4~4℃

Operate interface

8'' True color touch screen

Dimension

60*38*40cm (L*W*H)

Weight

35Kgs