Product Detail
Specification
Application
Before & After
Video

The micro-exploitation technology uses an electro-mechanical device the Microdermabrasion System that gently abrades skin surface using chemically inert micro-crystals and air suction. The operator uses a handpiece to direct crystals stream and mild suction exactly where needed on the client's skin. The gentle abrasive action of the crystals combines with the suction exfoliate the epidermis while uncovering the smooth under layer to promote a thicker, healthier dermis.
The diamond peeling uses the vacuum & suction design for skin adsorption on diamond tip. The different rough degree of the diamond sculpture tip can work with various levels suction and speed to elimination cutin cell, skin scar smoothing by grinding and achieved the shallow layer to trade skin's effect. There is no downtime after treatment. 
Diamond and crystal handle with different disposable treatment tips in case of cross infection.
6'' dual color LCD screen, easy to adjust parameters for precise and effective treatment.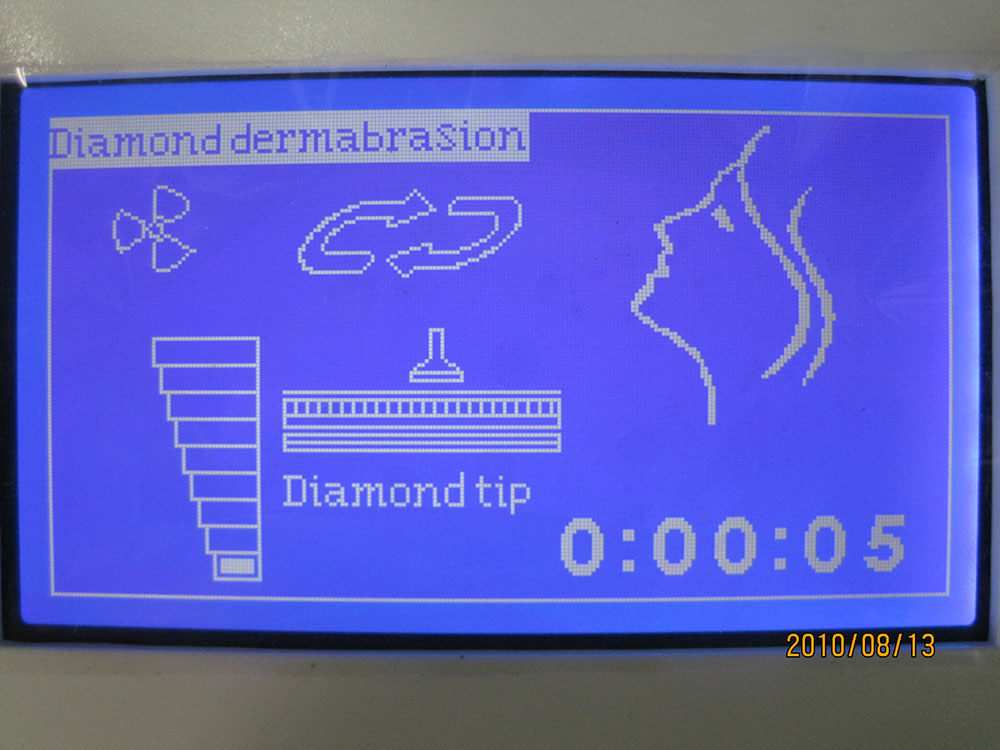 ---
Previous:
Magic Cool HS-570
Next:
PDT LED-HS-770
---