Product Detail
Specification
Application
Before & After
Video

It has 2 different specification: 1 IPL SHR or 2 handles(IPL SHR+RF). HS-620 combines in-motion SHR technology and in-motion BBR(Broad Band Rejuvenation) technology in one single unit, by delivering lower fluence at a high repetition rate for great comfort and efficacy for whole body permanent hair removal and rejuvenation/skin toning.
Sapphire plate on handpiece provides continuous cooling, even at maximum power, to cool the skin before, during and after treatment, which makes it effective & comfortable for skin types I to V and ensures maximum patient comfort.
LARGE SPOT SIZE & HIGH REPETITION RATE
With the large spot sizes 15x50mm / 12x35mm and high repetition rate, more patients can be treated in less time with IPL SHR and BBR function.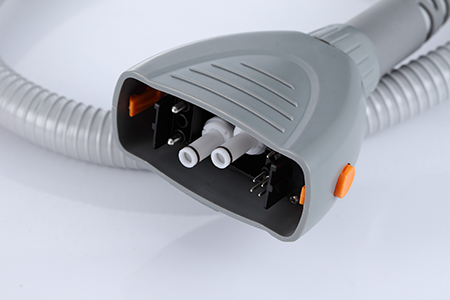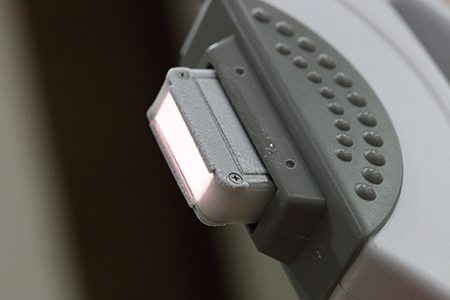 420-1200nm spectrum interchangeable filter
Different filters for wide range treatment programs

SMART PRE-SET TREATMENT PROTOCOLS
You can adjust the settings precisely in PROFESSIONAL MODE for the skin, colour and hair type and the hair thickness, thereby offering clients maximum safety and effectiveness in their personalized treatment.
Using the intuitive touch screen, you can select the required mode and programs. The device recognizes different handpiece types used and automatically adapts the configuration circle to it, giving pre-set recommended treatment protocols.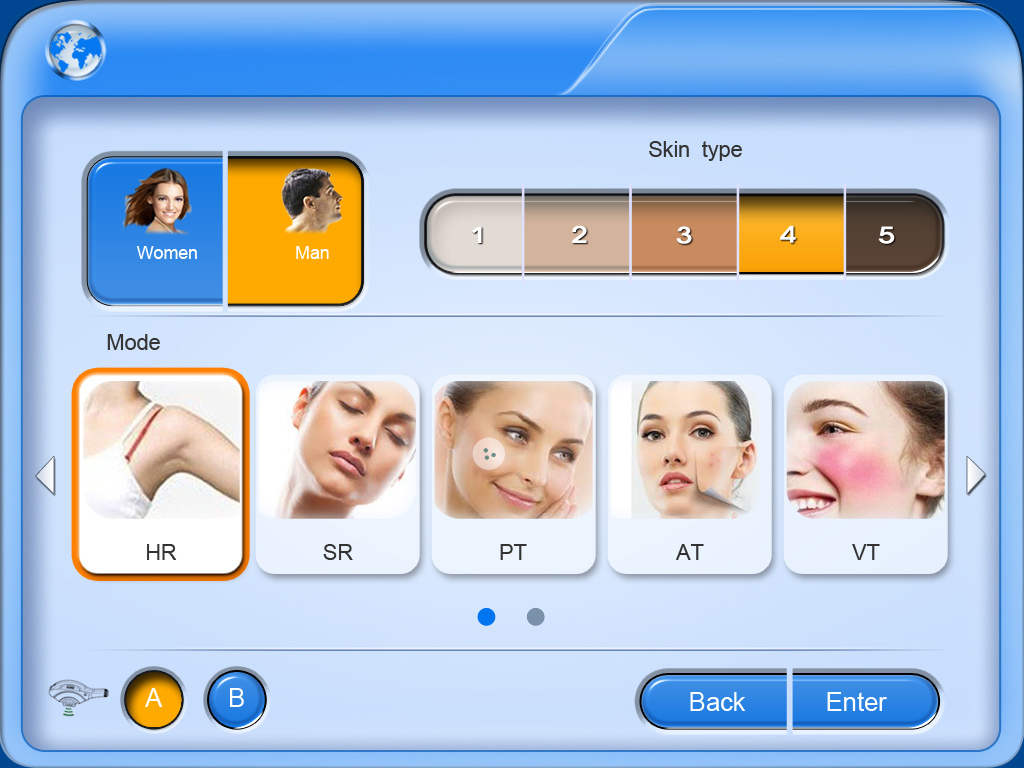 ---
Previous:
IPL SHR HS-310C
Next:
IPL SHR HS-650
---
Handpiece

1*IPL SHR

1*IPL SHR + 1*RF

Spot size

12x35mm / 15x50mm

Wavelength

420~1200nm

Filter

420/510/560/610/640~1200nm, SHR filter

IPL energy

10-60 level

SHR repetition rate

1-5Hz / 1-10 Hz

RF tip dimension

Φ18, Φ28, Φ37mm

Operate interface

8'' True color touch screen

RF output power

200W (optional)

Cooling system

Advanced air & water cooling system

Dimension

66*43*48cm (L*W*H)

Weight

30Kgs
* OEM/ODM project supported.
TREATMENT APPLICATIONS: Permanent hair removal/reduction, Vascular lesions, Acne treatment, Epidermal pigment removal, Spots and freckle removal, Skin toning